June's Digital Age Insights
From Rokk3r CEO
Nabyl Charania
Some of the most prolific AI research in the world is currently being conducted and applied by London-founded and Google-acquired DeepMind. You may remember DeepMind as the creators of AlphaGo, the first computer program to defeat a Go world champion in the landmark 2016 achievement watched by over 200 million people worldwide. As DeepMind aims to 'solve intelligence', its latest applied research uses a convolutional neural network (a type of algorithm) modeled after the visual cortex.

As AI continues to interact with other exponential technologies, its use with sensors is creating exciting opportunities. Research shows that the sensor market is expected to hit close to $280B by 2025. With a low-cost glove packed with over 500 sensors, an AI system has been developed to recognize objects through touch alone.
I have previously discussed the many different industries that are being evolved as a result of AI, and the different parts of the value chain within those industries where AI is being used. Within the value chain of Hollywood and movie creation, there is a compelling movement to leverage historical data and AI in the business of film.
A system that currently requires companies to exchange cheques by mail on a claim-by-claim basis, will undergo a burst of innovation via the blockchain that could potentially cause a significant shift in the way $9.6B in payments are made across US insurance carriers. Blockchain-driven smart contracts can save insurers over $200B annually and significantly speed up claims processing and payouts.
Continuing the theme of blockchain tech, from the Rokk3r ecosystem, Beriblock has launched with the aim of safeguarding debt contracts and commercial notes against fraud. Beriblock is the first blockchain-based Latin American startup in the document authentication and custodian niche.
Boston Dynamics captured major attention and the public's imagination after videos of their advanced robots went viral. Enter "roboats", robots + boats. Not to be outdone, MIT researchers have intersected the worlds of robotics, 3D printing, sensors, algorithms and other exponential technologies to create a new autonomous boat prototype capable of self-assembling urban infrastructure on-demand. Research firm IDC forecasts the market for robots outside the traditional industrial manufacturing industries could exceed $50B by 2022.
Due to its globally recognized traffic challenges, Los Angeles remains a city of focus when it comes to rethinking mobility. A staggering 170 hours per year are lost for each LA driver because of congestion, while private car usage leads mobility preferences comprising 80% of passenger miles travelled. Shared electric-powered autonomous vehicles (or 'robo taxis') could result in a 20% cut in private-car use and potentially generate between $4 billion – $20 billion in tax revenue for that region.
I often speak to government and business leaders about infrastructure and readiness of modernized mobility ecosystems, which include on-demand transport. Self-driving cars are a pivotal part of on-demand, future mobility. Uber and Volvo's partnership will see a new generation of self-driving cars brought to Uber's on-road fleet in the next 12-24 months, according to Uber. Beyond the mobility itself, it's important to consider the monumental data plays that will be involved in these endeavors.
Forward-looking mobility solutions that use a variety of exponential technologies are starting to see the light of day. Consider the possibility of opening the Uber app on your smartphone and being able to select a flying taxi just like any other ride, at a comparable price. Uber is turning that possibility into reality with plans for test runs of UberAir in 2020 across 3 cities, including Melbourne.
Visa, Mastercard and Vodafone are a small sampling of Facebook's 27 initial partners in the development of their global cryptocurrency. Facebook's end goal with this effort is to enable a more inclusive global financial ecosystem through their unit of currency called, "Libra". The big difference here is that unlike a majority of cryptocurrencies, Libra is fully backed by a basket of currencies and assets that will be held in the Libra reserve. At a higher level, a key takeaway from the Libra announcement remains the reality of alternate financial systems beginning to take shape and their associated transformational opportunities across industries and daily life.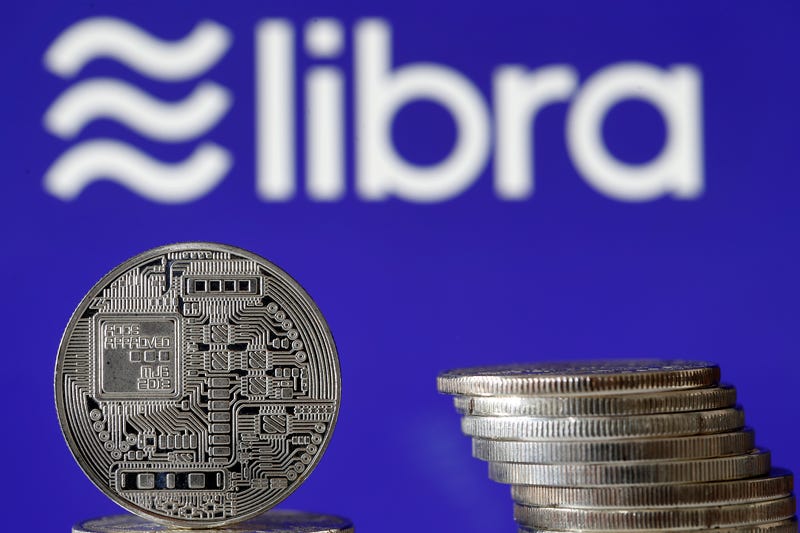 When it comes to self-driving vehicles, conversations usually focus on personal vehicles and robotaxis. However, consider that by 2040 delivery services will require travelling an additional 78 billion miles annually to handle goods ordered online (KPMG), with autonomous vehicle technology poised to play the most crucial role in filling this need. Besides the trucking industry, a new generation of vehicles will transform all aspects of commercial requirements, including forestry, construction, port cargo, and more.
Beyond the catchy headline, it's important to consider how businesses are looking to create halo effects and execute vertical integration to evolve and stay competitive. In this case, we see how Ikea can leverage its food program and investments in technologies to take a bite out of the food delivery market that is estimated to reach $161 billion by 2023.
The follow-on impacts of AI to all industries and daily life continues to be examined and analyzed. Impact to jobs has been one of the primary concerns voiced to me by government and business leaders. I continue to stress to them the importance of investing in innovation to remain competitive at a global level, while exhausting every effort to prepare for inevitable changes on the horizon. As AI is projected to contribute close to $4 trillion in business value by 2022, Gartner also estimates that 2.3 million jobs will be created as a result of AI specifically in the education, healthcare and public sectors.
Rokk3r's ecosystem is committed to contributing to the business value that will be generated by creating companies that embody AI and other exponential technologies at their core. The Artificial Intelligence Venture Builder is a new effort to provide investors with a vehicle to participate in the future global economy. It delivers higher equity positions for investor-partners (compared to typical venture capital deals) and leverages experts, such as Rokk3r, to mitigate risks associated with early-stage company building. Click here to learn more about the Artificial Intelligence Venture Builder.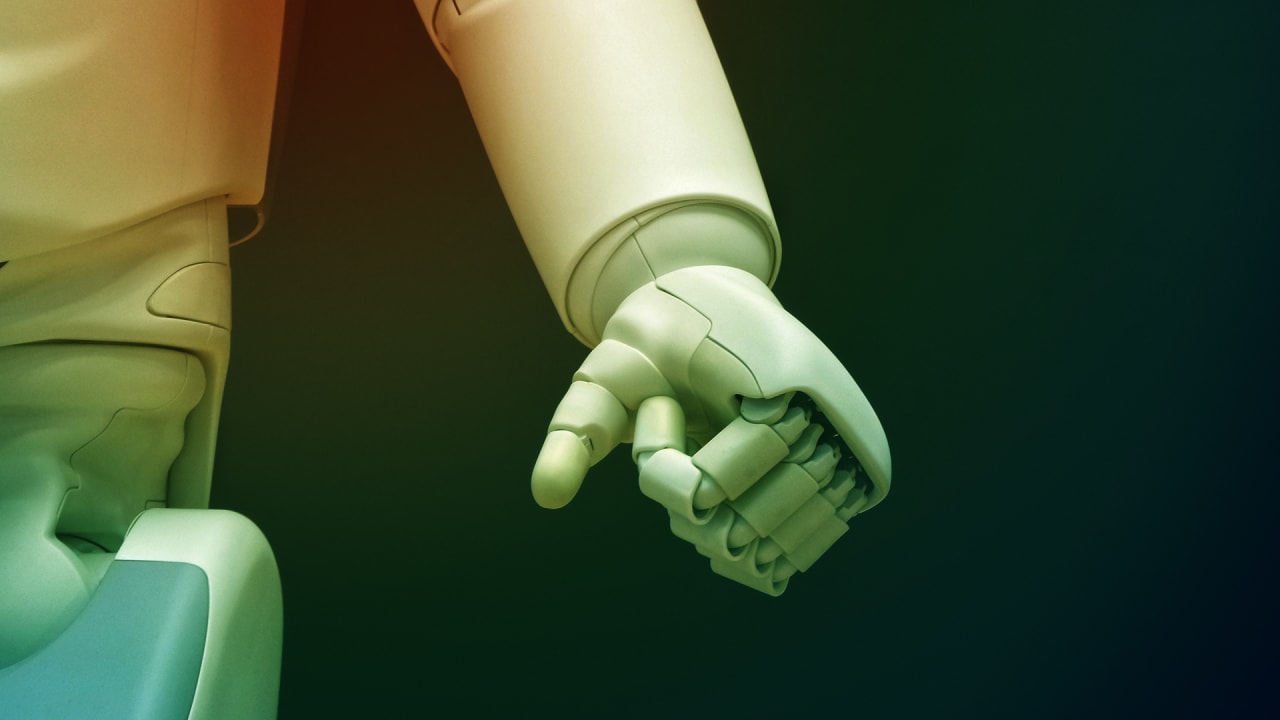 I've spoken previously about immense progress being made in the space economy. Most recently, I shared news about SpaceX's Starship spacecraft for deep space trips, and competition to blanket earth's orbit with satellites led by OneWeb (Space X's biggest competitor in this area), Richard Branson's Virgin Orbit, and Jeff Bezos' Project Kuiper. UBS notes that the broader space industry as a whole will double in value to over $800 billion in the next decade. One of the most striking considerations in this area remains the amount of data that will be generated, how this data will be used, and how it will impact investment decisions.
Previously, I shared insight around Uber and Volvo's partnership for a fleet of self-driving cars, along with Uber's plans for test runs of Uberair flying taxis across 3 cities in 2020. I continue to stress the extent of changes to all industries and daily life as a result of intersecting exponential technologies. The realities of this will be seen in traditional industries such as transportation, where companies like Uber and Lyft are linking public transportation, robotaxis, scooters, bikes and even flying taxis, becoming a one-stop-shop for getting from point A to point B.
Rokk3r's acquisition of Bullfrog Ventures further reveals our deep commitment to investing in disruptive technologies that accelerate growth. Insurance is a traditional industry that is ripe for innovative solutions. As a result, through Rokk3r Insurtech, we will leverage our combined technologies and capabilities to deliver unique value propositions that will lead the insurtech and consulting space across emerging and developed markets.
In case you missed how Rokk3r's ecosystem is participating in creating the new, global transportation economy, click here to read about Bolt Mobility.